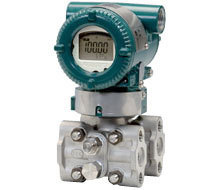 BASIC INFO
Yokogawa EJA110E Differential Pressure Transmitter EJA110E-JMS4J-912EB/D4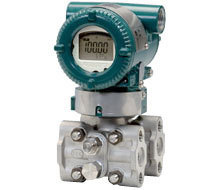 The EJA-E series of transmitters is Yokogawa's most recent evolution of the DPharp family of pressure transmitters. Released in 2012, it combines the ruggedness and success of the work-horse EJA-A series with the performance of the thoroughbred EJX-A series to deliver the type of product you have come to expect from Yokogawa.
The EJA110E is our standard traditional-mount differential pressure transmitter in this series.
EJA110E features include:
0.055% Accuracy (0.04% Accuracy optional)
0.1% Stability per 10 years
90 ms Response Time
Exida and TUV SIL 2 / SIL3 Certified
MWP 2,300 psi (MWP 3,600 psi option)
Local Parameter Setting (LPS)
EJA110E Specification Overview

Refer to the General Specification sheet located under the 'Downloads' tab for detailed specifications.

Measurement Types
Primary Variable
Differential Pressure (DP)
Secondary Variable
Static Pressure (SP)
Reference Accuracy
Primary Variable
±0.055% of Span
Secondary Variable
±0.5% of Span available
Response Time
Primary Variable
90 msec
Secondary Variable
360 msec
Long Term Stability
Primary Variable
±0.1% of URL per 10 years
Over-pressure Effect
Primary Variable
±0.03% of URL
Rangeability
Primary Variable
100:1
EJA-E Series Differential Pressure Transmitter :
EJA110E
EJA115E
EJA118E
EJA120E
EJA130E
EJA210E
EJA310E
EJA430E
EJA438E
EJA440E
EJA510E
EJA530E
EJA110E-JMS5C-919DB/KS21/M01
EJA110E-FMS5C-919DB/KS26/M01
EJA110E-JHS5C-919DB/KS21/M01
EJA110E-JVS5C-919DB/KS21/M01
EJA110E-DFS5J-914DB/HE
EJA110E-JFS3G-717DD
EJA110E-JLH4J-912EB/KU22
EJA110E-JMS4J-912DB/D4
EJA110E-JMS2J-910DB
EJA110E-DMS4G-812DA/D3
EJA110E-JMS5G-919DB/KU22/D3
EJA110E-FLS5G-919DB/KS26/M01/T12/D3/X2
EJA110E-JHS4G-917EN/FF1/X2/HE/A/D1/N4
EJA110E-JHS4G-917EN/HE
EJA110E-JHS5G-917DB/FU1/X2/HE/A/D1/M01/T12
EJA110E-JHS5G-917EN/FF/HE/D1
EJA110E-JHS5G-917EN/FF1/HE
EJA110E-JLS4J-917DB/FF1/HE/C1/M11
EJA110E-JMS5G-912DB/FU1/X2/HE/A/D1
EJA110E-JMS5G-912DB/FU1/X2/HE/A/D1/T12
EJA110E-JMS5G-917DB/FU1/X2/HE/A/D1/M01/T12
EJA110E-JMS5G-917EN/FF1/HE/D1/N4
EJA110E-JMS5G-917EN/FU1/HE/D1
EJA110E-JVS4G-917EN/FF1/X2/HE/A/D1/N4
EJA110E-JFS5G-917DB/FU1/X2/A/D1/M01/T12
EJA110E-JMS5J-919DB
EJA110E-JFS5J-919DB
EJA110E-JMS5J-919DB/KS21
EJA110E-JMS5J-917DB/KF22/C2
EJA110E-JVS4J-912EB/KU22
EJA110E-JHS4J-912EB/KU22
EJA110E-JFS4J-912EB/KU22
EJA110E-JMS4J-912EB/KU22
EJA110E-FHS5G-919DA/KS26
EJA110E-FHS4G-819DB/KS26/X2