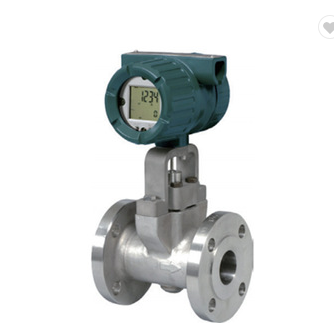 BASIC INFO
Yokogawa DY200-NXBBA2-0N/HT1 Digital YEWFLO Vortex Flow Meter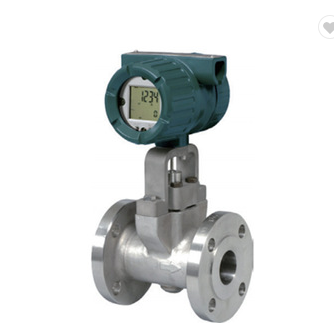 The digital YEWFLO vortex flow meter combines the field proven sensor and body assembly used in more than 450,000 units installed worldwide with a unique and powerful combination of digital technology that includes spectral signal processing (SSP), a Yokogawa innovation. The digitalYEWFLO vortex flow meter is accurate and stable, even in harsh process conditions, and has a highly reliable and robust design that delivers improvements in plant efficiency and reduced operating costs
FEATURES
New functions with SSP (Spectral Signal
Processing) technology :
SSP is built into the powerful electronics of
digitalYEWFLO. SSP analyses the fluid conditions
inside digitalYEWFLO and uses the data to
automatically select the optimum adjustment for the
application, providing features never before
realized in a vortex flowmeter.
SSP accurately senses vortices in the low flow
range, providing outstanding flow stability.
Advanced Self-diagnostics :
The application condition, such as high pipeline
vibration and abnormal flow, is predicted and
indicated.
High Accuracy :
±0.75% of Reading (Liquid)
(±0.5% of Reading : Typical Accuracy/ Non-Guaranteed)
±1% of Reading (Gas, Steam)
Wide Process Temperature Range :
High temperature version up to 450°C
Cryogenic version minimum –196°C
Simple Parameter settings :
Frequently-used selections grouped together in a
quick-access format decreases commissioning time.
Clear, Concise Indicator :
Simultaneous flow rate or temperature (Option) and
total flow rate along with process diagnosis
conveniently displayed.
Dual output for Analog / Pulse:
Simultaneous output for flow rate or temperature
(Option) and pulse.
Alarm output, Status output (Flow switch)
An alarm signal output, in case alarm occurs.
No moving parts stainless steel detector : High
durable and safety.
Remote cable length 30m maximum.
Explosion proof construction, JIS / FM / CENELEC
ATEX (KEMA) / CSA / SAA (Explosion proof /
Intrinsically safe).
Communication function includes FOUNDATIONTM*1
fieldbus, BRAIN and HART*2 protocol.
Refer to GS01F06F01-01E for Fieldbus
communication type marked with "".
*1 FOUNDATION is a registered trade mark of
FOUNDATION Fieldbus.
*2 HART is a registered trade mark of the HART
Communication Foundation.
Ordering Examples:
DY015········································ Size 15 mm (1/2 inch)
DY025········································Size 25 mm (1 inch)
DY040········································Size 40 mm (1-1/2 inch)
DY050········································Size 50 mm (2 inch)
DY080········································Size 80 mm (3 inch)
DY100········································Size 100 mm (4 inch)
DY150········································Size 150 mm (6 inch)
DY200········································Size 200 mm (8 inch)
DY250········································Size 250 mm (10 inch)
DY300········································Size 300 mm (12 inch)
DY400·······································Size 400 mm (16 inch)