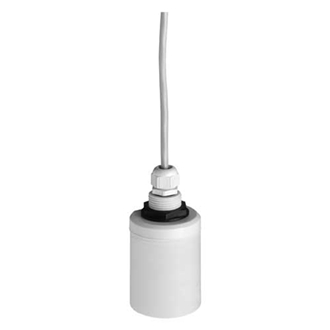 BASIC INFO
Endress+hauser FDU91 Ultrasonic sensor Ultrasonic measurement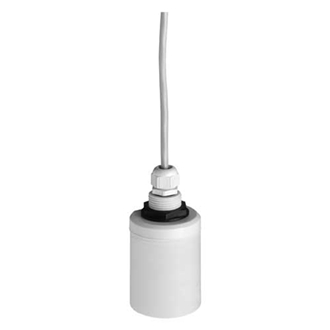 Ultrasonic sensor for level and flow measurement for connection to FMU9x (measuring range
up to 10m)

The FDU91 ultrasonic sensor for continuous, non-contact and maintenance-free level measurement of fluids, pastes, sludges and powdery to coarse bulk materials. But also for flow measurement in open channels and measuring weirs. The measurement is unaffected by dielectric constant, density or humidity and also unaffected by build-up due to the self-cleaning effect of sensors. Suited for explosion hazardous areas. Maximum measuring range in liquids 10m (33ft), solids 5m (16ft).
Ultrasonic, Sensor
Level, ultrasonic, contactless.
Sensor for connection to FMU90/FMU95.
Application: liquids, solids.
Sensor: PVDF.
Measuring range: 10m/32ft (liquid), 5m/16ft (solid).
Max -40...80oC/176oF.
Max 4bar/60psi abs.
Blocking distance: 30cm/1ft.
:: High availability:
Self cleaning effect of sensor membrane.
Order number:
FDU91-RG1AA
FDU91-RG2AA
FMU30-AAHEABGHF
FMU40-ARB2A2
FMU41-ARB2A2
FMU90-R11CA111AA3A
FTL31-AA4U3BAWSJ
FMU30-AAHEAAGGF
CPS11D-7BA21
CPS11D-7BA2G
CPS11D-7AA21
CPS11-2BA2ESA
FTL31-AA4U2AAWBJ
FTL31-AA4M2AAWBJ
FTL31-AA4U2AAW5J
FTW23-AA4MWVJ
FTW23-AA4NWVJ
PMP11-AA1U1PBWJJ
PMP11-AA1U1MJWJJ
PMP11-AA1U1MBWJJ
PMP11-AA1U1QBWJJ
PMP11-AA1U1RBWJJ
PMP11-AA1U1HBWJJ
PMP11-AA1U1PBWBJ
PMP11-AA1U1QBWBJ
PMP21-AA1U1PBWJJ
PMP21-AA1U1MJWJJ
PMP21-AA1U1MBWJJ
PMP21-AA1U1QBWJJ
PMP21-AA1U1RBWJJ
PMP21-AA1U1HBWJJ
PMP21-AA1U1PBWBJ
PMP21-AA1U1QBWBJ
FMU30-AAHEAAGGF
FMU30-AAHEABGHF
FMR10-AAQBMVCEVEE2
FMR10-AAQBMVCEWFE2
FMR10-AAQBMWDEWFE2
FMR10-AAQBMWDEVEE2
FMR10-AAQBMVCEWFE2+R7
FMR10-AAQBMWDEWFE2+R7
-----------------------------------
Lily
HONGKONG XIEYUAN TECH CO., LIMITED
T: 86-027-85581877 F: 86-027-85309780

E-mail: lily@hkxytech.com

Ad: 7-A16,Caishen Commercial Plaza,Hankou Railway Station,Wuhan, Hubei, China

Web: www.hkxytech.com