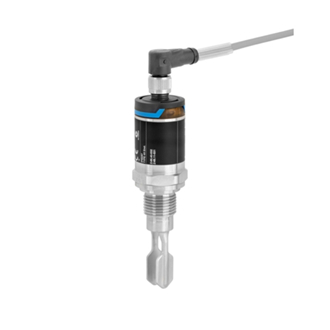 BASIC INFO
Endress+Hauser FTL31-AA4M2AAWBJ Vibronic Point level detection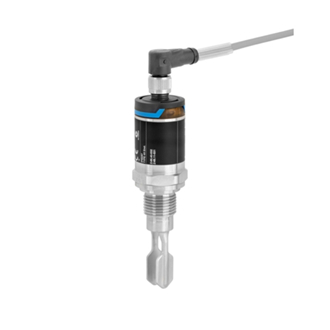 Vibronic Point level detection Liquiphant FTL31
Point level switch for liquids in compact design with stainless steel housing
Liquiphant FTL31 is a point level switch for liquids. The FTL31 is designed for industrial applications in all industries, mainly the machinery industry. The Liquiphant is used for overfill prevention or pump dry-run protection in cleaning systems. The IO-Link capability allows easy parameter setting.
Compact:
- Smallest vibronic sensor in the market
Safe:
- Continuous self-monitoring
-Reliable switching independent of media properties
Easy:
- No calibration
- Plug & play
- IO-Link connectivity
Vibronic Liquid, E-direct Product
Point level, vibronic.
Application: liquids.
High-precision switching point.
:: Suitable for narrow mounting
conditions.
:: Application safety:
independent of media properties.
FDU91-RG1AA
FDU91-RG2AA
FMU30-AAHEABGHF
FMU40-ARB2A2
FMU41-ARB2A2
FMU90-R11CA111AA3A
FTL31-AA4U3BAWSJ
FMU30-AAHEAAGGF
CPS11D-7BA21
CPS11D-7BA2G
CPS11D-7AA21
CPS11-2BA2ESA
FTL31-AA4U2AAWBJ
FTL31-AA4M2AAWBJ
FTL31-AA4U2AAW5J
FTW23-AA4MWVJ
FTW23-AA4NWVJ
PMP11-AA1U1PBWJJ
PMP11-AA1U1MJWJJ
PMP11-AA1U1MBWJJ
PMP11-AA1U1QBWJJ
PMP11-AA1U1RBWJJ
PMP11-AA1U1HBWJJ
PMP11-AA1U1PBWBJ
PMP11-AA1U1QBWBJ
PMP21-AA1U1PBWJJ
PMP21-AA1U1MJWJJ
PMP21-AA1U1MBWJJ
PMP21-AA1U1QBWJJ
PMP21-AA1U1RBWJJ
PMP21-AA1U1HBWJJ
PMP21-AA1U1PBWBJ
PMP21-AA1U1QBWBJ
FMU30-AAHEAAGGF
FMU30-AAHEABGHF
FMR10-AAQBMVCEVEE2
FMR10-AAQBMVCEWFE2
FMR10-AAQBMWDEWFE2
FMR10-AAQBMWDEVEE2
FMR10-AAQBMVCEWFE2+R7
FMR10-AAQBMWDEWFE2+R7
-----------------------------------
Lily
HONGKONG XIEYUAN TECH CO., LIMITED
T: 86-027-85581877 F: 86-027-85309780
E-mail: lily@hkxytech.com
Ad: 7-A16,Caishen Commercial Plaza,Hankou Railway Station,Wuhan, Hubei, China
Web: www.hkxytech.com