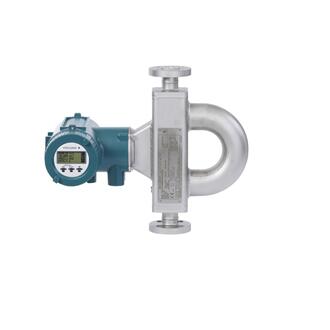 BASIC INFO
Yokogawa ROTAMASS 3 series Coriolis Mass Flowmeter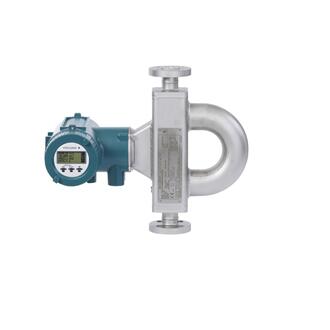 Product Details
Place of origin:Japan
Brand Name:Yokogawa
Product Description
ROTAMASS is a Coriolis mass flowmeter with highly
refined digital signal processing electronics, so that accurate
and stable mass flow measurement is achieved.
ROTAMASS employs a flame-proof type converter case
suitable for use in the hazardous area together with it's
intrinsically safety type detector.
FEATURES
• ROTAMASS is a flowmeter for nearly all fluids, including
high viscosity liquids, slurries and multi- phase media
with a certain gas content
• Field-mount and rack-mount remote converter available
• Refined digital signal processing enables accurate and
stable measurement
• A special detector decoupling system makes the device
highly independent from external loads or vibrations.
• Simple flow path means self-draining, simple cleaning
and suitable for use in hygenic industries.
• High accuracy and high stability over a wide flow range
• Accurate density measurement, up to +/- 0.0005 g/cm³
• Concentration measurement for solutions, suspensions
and emulsions (e.g. water cut, net oil computing)
• Volume flow with reference density
• Temperature measurement
• Two analog outputs, two pulse outputs or status-out and
one status-in as standard I/O
• Available in explosion proof versions (ATEX, FM, IECEx,

EAC, INMETRO, NEPSI, KOSHA)
• European MID approval acc. OIML R-117-1 and American

NTEP approval for Custody Transfer Measurement
(see GS 01R04B07-00E-E)
• Wide process temperature range –200°C to 350°C
• Microprocessor-based multifunction capability
• EEPROM protects parameter settings and totalized

values during power failure.
• High visibly LCD display
• HART® communication function is available
• Optional Foundation™ Fieldbus communication is available

(see GS 01R04B05-00E-E)
• Optional MODBUS® communication is available
• Optional intrinsically safe outputs are available
• Various choice of tubes materials
• EN, ASME or JIS flanges as standard, others on request
• FMEDA report on request, SIL 2, SIL 3 levels can be
achieved if redundant meters are used.
Ordering Examples:
rcct39/xr
rcct34-39/ir
rccf31+rccs34-39/ir
rccs30lr-33
rccs30lr
rccs30
rccs31
rccs32
rccs33
rccs34
rcct34
rccs36
rcct36
rccs38
rcct38
rccs39
rcct39
rccs39/ir
rcct39/ir
rccs39/xr
rcct39/xr
rccr31
rccf31
rccy031
rccy032
rccy033
rccy034
Packaging & Delivery
Packaging details:in carton or according to custom's service
Delivery Time:8-10 weeks
Why choose us?
1. 100% original yokogawa product, 100% quality assurance.
If you find a fake yokogawa. Please contact us without hesitation! We afford the shipment cost! We send you a new product asking zero cent!
2. Varied payment methods.We adopt L/C, D/A, D/P, T/T, and other methods.
3.all the goods we promise at least 1 year warranty!