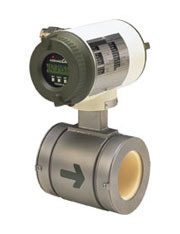 BASIC INFO
Yokogawa ADMAG CA Magnetic Flow Meters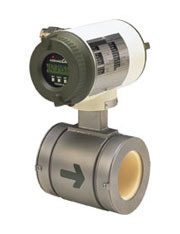 Product Details
Place of origin:Japan
Brand Name:Yokogawa
Product Description
The ADMAG CA magnetic flow meter adopts a system to pick up the electromotive force generated in a fluid by electrodes provided outside a ceramic pipe through the capacitance of the pipe. In addition, the flow meter employs a prominent high-frequency excitation method that reduces flow noise in low conductivity fluid.
■ FEATURES

■ Non-wetted electrodes
• Immune to adhesive or slurry fluids
• Wide measurable range, minimum 0.01µS/cm of
conductivity. (for size 15 to 100mm (0.5 to 4in.))
• Leak Proof Electrode
■ Excellent on corrosive fluid and abrasive fluid
• Alumina ceramics (99.9%)
■ Dual compartment housing separates the wiring
section from the electronics and protects the
electronics from corrosive environments.
■ High accuracy, +0.5% of flow rate (size 25 to
100mm (1 to 4 in.))
Ordering Examples:
ca115s
ca202s
ca204s
ca205s
ca208s
ca210s
ca215s
ca220s
Packaging & Delivery
Packaging details:in carton or according to custom's service
Delivery Time:8-10 weeks
Why choose us?
1. 100% original yokogawa product, 100% quality assurance.
If you find a fake yokogawa. Please contact us without hesitation! We afford the shipment cost! We send you a new product asking zero cent!
2. Varied payment methods.We adopt L/C, D/A, D/P, T/T, and other methods.
3.all the goods we promise at least 1 year warranty!