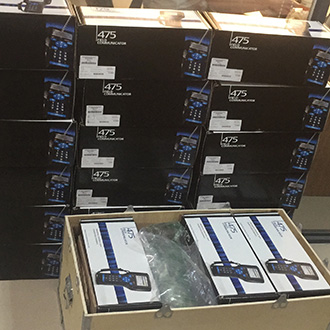 BASIC INFO
Rosemount 475 Field Communicator 475HP1EKLUGMT

Product Details
Brand Name:ROSEMOUNT
Origin:Germany

Emerson 475 Field Communicator. Field Communicator with HART and FOUNDATIONfieldbus.
*""Full-color graphical user interface
*""Powerful field diagnostics
""*Bluetooth® communication
*""Long-lasting Lithium-Ion power module
*""Universal support for HART® and Foundation™
*fieldbus devices
Packaging & Delivery
Packaging details:in carton or according to custom's service
Delivery Time:Exw-stock
Buy Emerson
475FP1EKLUGMTS
Field Communicator!!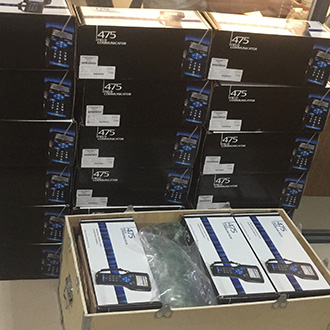 Emerson 475 field communicator
475FP1EKLUGMTS
, HART and FOUNDATION fieldbus Protocol, ATEX, FM, CSA, and IECEx intrinsically safe, Easy upgrade, Spare rechargeable Li-ion power module , Protective rubber boot and stand.
475 Field Communicator Spare Parts List
Description Part Number

00275-0096-0001 Ruggedized 250 Ohm Load Resistor
00475-0002-0022 Rechargeable Lithium-Ion Power Module
00475-0003-0022 Power Supply & Charger (Li-ion/NiMH) US/UK/EU connection types included
00375-0003-0002 Power Supply/Charger Standard Cord Set (US/UK/EU cords)
00375-0003-0003 Australian (AU) cord for Power Supply/Charger
00375-0004-0001 Lead Set with connectors
00475-0005-0002 Hand Strap (pack of 2)
00475-0005-0003 Carrying Case (with spare Hand Strap and Stylus)
00475-0005-0004 Magnetic Hanger
00475-0005-0005 Protective Rubber Boot with Stand
00475-0006-0001 Stylus (pack of 2)
00375-0015-0002 IrDA to USB Adapter (1)
00375-0018-0022 System Card (SD) Reader (with USB Interface) (2)
00475-0018-0023 Bluetooth Adapter (1) (9)
00475-0044-0001 Stand
00475-0019-FK01 Field Accessory Kit (6)
00475-0019-SK01 Shop Accessory Kit (Bluetooth) (7) (9)
00475-0019-SK02 Shop Accessory Kit (non-Bluetooth) (7)
00475-0045-3001 Getting Started Guide
00475-0049-0001 Resource CD (8)
00475-0049-DVD1 Resource DVD
00475-0050-TRN1 Technical Training CD
Online Licensing (4)
00375-0142-0002 FOUNDATION fieldbus License Via Web
00475-0142-2003 Easy Upgrade (New/Renew) License via Web (3)
AMS Device Manager Handheld Interface Kit (5)
AW7005HC00025 AMS Device Manager Field Communicator Interface Kit (25 tags)
AW7005HC20000 AMS Device Manager Field Communicator Interface Kit (100 Tags and above)

Ordering Examples:

475FP1EKLUGMTS
475HP1EKLUGMT
475HP1EKLUGMT
475HP1EKLUGMTS
475HP1ENAUGMTS
475HP1ENA9GMT
High quality with competitve price!100% original Brand new!
The 475 Field Communicator is the next generation of field diagnostic tools. Full color graphics and advanced tools like ValveLink Mobile simplify and streamline work in the field.
Why choose us?
1. 100% original yokogawa product, 100% quality assurance.
If you find a fake yokogawa. Please contact us without hesitation! We afford the shipment cost! We send you a new product asking zero cent!
2. Varied payment methods.We adopt L/C, D/A, D/P, T/T, and other methods.
3.all the goods we promise at least 1 year warranty!