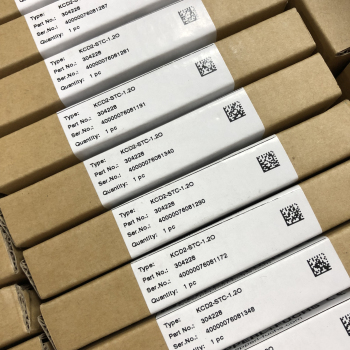 BASIC INFO
Pepperl+Fuchs SMART Transmitter Power Supply KCD2-STC-1.2O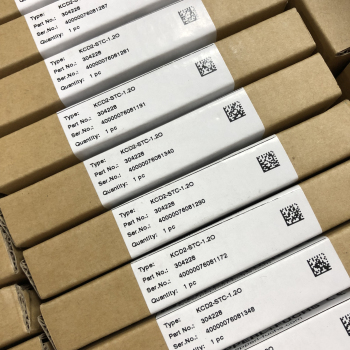 SMART Transmitter Power Supply KCD2-STC-1.2O

1-channel signal conditioner
24 V DC supply (Power Rail)
Input for 2-wire SMART transmitters and current sources
Signal splitter (1 input and 2 outputs)
Dual output 0/4 mA ... 20 mA or 0/1 V ... 5 V
Terminal blocks with test sockets
Up to SIL 2 acc. to IEC 61508
Product Description
Input 0/4 mA ... 20 mA
2 x Output 0/4 mA ... 20 mA
General specifications
Signal type Analog input
Functional safety related parameters
Safety Integrity Level (SIL) SIL 2
Supply
Connection Power Rail or terminals 9+, 10-
Rated voltage 18 ... 30 V DC
Ripple within the supply tolerance
Power dissipation approx. 1.4 W at 20 mA transfer current, 250 Ω in both outputs
Power consumption 2 W
Input
Connection side field side
Connection terminals 1+, 2- (sink); 3+, 4- (source)
Input signal 0/4 ... 20 mA
Voltage drop terminals 3, 4: ≤ 6.1 V at 20 mA
Short-circuit current terminals 1+, 2-: 25 mA
Input resistance terminals 1+, 2-: max. 500 Ω
(250 Ω load)
Available voltage terminals 1+, 2-: ≥ 16 V at 20 mA , ≥ 18.5 V at 4 mA
Output
Connection side control side
Connection source: terminals 5-, 6+; 7-, 8+
sink: terminals 5+, 6-, 7+, 8-
Load channel 1: 0 ... 500 Ω (20 mA)/> 1 MΩ (5 V)
channel 2: 0 ... 500 Ω (20 mA)/> 1 MΩ (5 V)
Output signal 0/4 ... 20 mA or 0/1 ... 5 V
Ripple max. 50 µA rms
Transfer characteristics
Deviation Iout < 20 µA (0.1 %); Vout < 7.5 mV (0.15 %) incl. calibration, linearity, hysteresis and fluctuation of supply voltage, at 20 °C (68 °F), 0/4 ... 20 mA, 0/1 ... 5 V
Influence of ambient temperature current output: 0.25 µA/K
voltage output: 80 µV/K
Frequency range field side into the control side: bandwidth with 0.5 Vpp signal 0 ... 7.5 kHz (-3 dB)
control side into the field side: bandwidth with 0.5 Vpp signal 0.3 ... 7.5 kHz (-3 dB)
Settling time 6 ms
Rise time/fall time 2 ms
Galvanic isolation
Input/Output basic insulation according to IEC 61010-1, rated insulation voltage 300 Veff
Input/power supply basic insulation according to IEC 61010-1, rated insulation voltage 300 Veff
Output/power supply functional insulation, rated insulation voltage 50 V AC
Output/Output functional insulation, rated insulation voltage 50 V AC
Indicators/settings
Display elements LED
Control elements DIP-switch
Configuration via DIP switches
Labeling space for labeling at the front
Directive conformity
Electromagnetic compatibility
Directive 2014/30/EU EN 61326-1:2013 (industrial locations)
Conformity
Electromagnetic compatibility NE 21:2012
EN 61326-3-2:2008
Degree of protection IEC 60529:2001
Protection against electrical shock UL 61010-1:2012
Ambient conditions
Ambient temperature -20 ... 60 °C (-4 ... 140 °F)
Mechanical specifications
Degree of protection IP20
Connection screw terminals
Mass approx. 100 g
Dimensions 12.5 x 114 x 122 mm (0.5 x 4.5 x 4.8 inch) , housing type A2
Mounting on 35 mm DIN mounting rail acc. to EN 60715:2001
General information
Note Both output loads must be connected to ensure complete and correct operation within the technical specification.
Supplementary information Observe the certificates, declarations of conformity, instruction manuals, and manuals where applicable. For information see www.pepperl-fuchs.com.
Accessories
Optional accessories - power feed module KFD2-EB2(.R4A.B)(.SP)
- universal power rail UPR-03(-M)(-S)
- profile rail K-DUCT-GY(-UPR-03)
Function: KCD2-STC-1.2O

This signal conditioner provides the galvanic isolation between field circuits and control circuits.
The device supplies 2-wire transmitters, and can also be used with current sources.
The device transfers the analog input signal to the control side as two isolated output signals.
Bi-directional communication is supported for SMART transmitters that use current modulation to transmit data and voltage modulation to receive data.
The output is selected as a current source, current sink, or voltage source via switches.
Test sockets for the connection of HART communicators are integrated into the terminals of the device.
KCD2-STC-Ex1
KCD2-STC-Ex1.ES
KFD2-CRG2-Ex1.D
KFD2-HLC-Ex1.D
KFD2-HLC-Ex1.D.2W
KFD2-STC4-Ex1
KFD2-STC4-Ex1.2O
KFD2-STC4-Ex1.2O.H
KFD2-STC4-Ex1.H
KFD2-STC4-Ex2
KFU8-CRG2-Ex1.D
KCD2-STC-Ex1.2O
KCD2-STC-Ex1.2O.ES
KCD2-STC-Ex1.ES.SP
KCD2-STC-Ex1.SP
KFD2-STC3-Ex1
KFD2-STC4-Ex1-Y1
KFD2-STC4-Ex1.2O-Y1
KFD2-STC4-Ex1.ES
KFD2-STC4-Ex2-Y1
KFD2-STC5-Ex1
KFD2-STC5-Ex1.2O
KFD2-STC5-Ex1.2O.H
KFD2-STC5-Ex1.H
KFD2-STC5-Ex2
KFD2-STC5-Ex2
KFD2-STC5-Ex2
KFD2-STV4-Ex1.2O-1
KFD2-STV4-Ex2-1
KFD2-STV4-Ex2-2
KFD2-STV5-Ex1-1
KCD2-STC-Ex1.2O.DE
KFD2-HLC-Ex1.D.4S
KFD2-STV4-Ex1.2O-2
KCD2-STC-Ex1.HC
KCD2-STC-Ex1.HC.SP
KFD2-STC4-Ex1
KFD2-STC4-Ex1-Y1
KFD2-STC4-Ex1.2O
KFD2-STC4-Ex1.2O-Y1
KFD2-STC4-Ex1.2O.H
KFD2-STC4-Ex1.H
KFD2-STV4-Ex1-1
KFD2-STV4-Ex1-2
KFD2-STV4-Ex1.2O-1
KFD2-STV4-Ex2-1
KFD2-STV4-Ex2-2
KFD2-STV4-Ex1.2O-2
KFD2-STC3-Ex1
KCD2-STC-Ex1-Y1
KFD2-CRG2-1.D
KFD2-STC5-1
KFD2-STC5-1.2O
KFD2-STC5-2
KFU8-CRG2-1.D
KFU8-VCR-1
KCD2-STC-1
KCD2-STC-1.2O
KCD2-STC-1.SP
KFD2-CR4-1
KFD2-CR4-1.2O
KFD2-STC4-1
KFD2-STC4-1.2O
KFD2-STC4-1.2O-3
KFD2-STC4-2