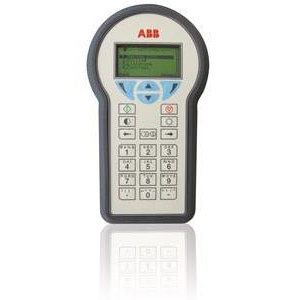 BASIC INFO
ABB DHH805-A HART Handheld Communicator portable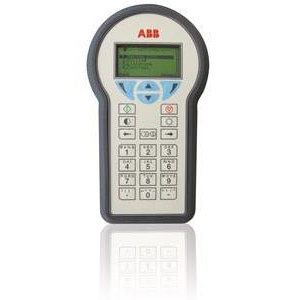 DHH805 is a universal portable configuration tool that allows easy parameterization of ABB and third party HART® instruments. Every HART® field device may be configured, polled, and trimmed using the DHH805.
Overview

As a full function HART® communicator, the DHH805 supports Universal, Common Practice, and Device Specific commands for commissioning, configuration, and maintenance operations.
The DHH805 provides a full view of device information in a 6 line easy to read display, allowing up to 100 hours of continuous use before recharging.
Standard equipment are anti-static field bag, rechargeable battery pack, additional AA cell spare battery pack, USB connector and multiple intrinsic safety certifications for use in Hazardous areas. All of these components are provided in a robust case for transportation and storage.
Why choose the ABB DHH805 over other brands?

- Fast Power On – 10 Seconds

- Backlight display allows you to work even in remote areas

- Forget expensive license renewal !-- DHH805 works with HART® DDs that you can download free of charge directly from the HART-Foundation website.

- 2 GB SD memory will allow you to store as many HART® DDs as needed (up to 1000) along with 200 separate device configuration files.
• The base version of the DHH805 permits a comprehensive management at generic HART command level of every HART device from every manufacturer and at device specific commands level for ABB HART® instruments including:

- 2600T, 600T, 2000T, and AS800 series pressure transmitters
-----------------------------------
We promise 100% original brand new with 1-year warranty.
If you are interested in our products, please feel free to contact us!
-----------------------------------------------------------
HONGKONG XIEYUAN TECH CO., LIMITED
Add: 7-A16,Caishen Commercial Plaza,Hankou Railway Station,Wuhan, China
Contact: Ms. Lily
Email: lily@hkxytech.com
WhatsApp/Skype: +86 13789949182