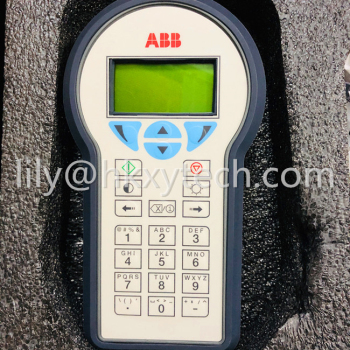 BASIC INFO
We promise 100% original brand new with 1-year warranty.
If you are interested in our products, please feel free to contact us! lily@hkxytech.com
-----------------------------------------------------------
HONGKONG XIEYUAN TECH CO., LIMITED
Add: 7-A16,Caishen Commercial Plaza,Hankou Railway Station,Wuhan, China
Contact: Ms. Lily
Email: lily@hkxytech.com
WhatsApp/Skype: +86 13789949182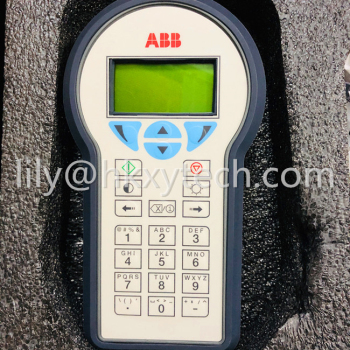 HART Handheld Communicator
DHH805 is a universal portable configuration tool that allows easy parameterization of ABB and third party HART® instruments. Every HART® field device may be configured, polled, and trimmed using the DHH805.
Overview
As a full function HART® communicator, the DHH805 supports Universal, Common Practice, and Device Specific commands for commissioning, configuration, and maintenance operations.
The DHH805 provides a full view of device information in a 6 line easy to read display, allowing up to 100 hours of continuous use before recharging.
Standard equipment are anti-static field bag, rechargeable battery pack, additional AA cell spare battery pack, USB connector. All of these components are provided in a robust case for transportation and storage.
Why choose the ABB DHH805 over other brands?
- Fast Power On – 10 Seconds
- Backlight display allows you to work even in remote areas
- Forget expensive license renewal !-- DHH805 works with HART® DDs that you can download free of charge directly from the HART-Foundation website.
- 8 GB SD memory will allow you to store as many HART® DDs as needed (up to 1000) along with 200 separate device configuration files.
• The base version of the DHH805 permits a comprehensive management at generic HART command level of every HART device from every manufacturer and at device specific commands level for ABB HART® instruments including:
- 2600T, 600T, 2000T, and AS800 series pressure transmitters