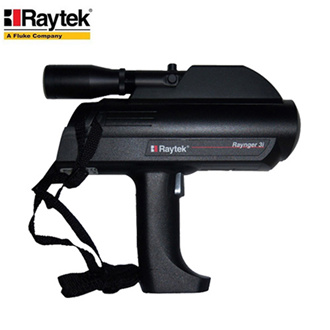 BASIC INFO
Fluke Raytek 3i Series RAYR3I1MSCL2U Infrared Thermometer 3I1MSC/L2U 600~3000°C
Features:
Recall feature allows you to access the last temperature reading.
Easy to read backlit display
A locking trigger allows continuous operation, while adjustable Hi/Lo alarms signal over and under-range temperature conditions.
Can store up to 100 data points in an on-board datalogger, eliminating the need for clipboards, recording devices, or other peripheral hardware.
Data output provides a direct interface with chart recorders and printers.
All models are equipped with an output jack capable of providing either analog or digital signals.
Equipped with a padded nylon carrying case, shoulder strap, and tripod mount.

Raytek 3I series
Model
Part No
RAYR3IPIUS2ML
RAYR3I2ML3+
RAYR3IPIUS1MSCL
RAYR3I1MSCL3+
3ILRSCL2U
3I2MSCU
3I1MSCL2U
3I2MSCL2U
3IG5SCU
3I1MSCU
3I2ML3U
RAYR3IPIUS1ML
RAYR3I1ML3+
RAYR3IPIUS2MSCL
RAYR3I2MSCL3+
3I1ML3U
3ILRL3U
3ILRSCU
3ILTCL3U
3ILTDL3U
-----------------------------------
Lily
HONGKONG XIEYUAN TECH CO., LIMITED
|T: 86-027-85581877 |F: 86-027-85309780 |Mail:lily@whxyauto.com |
Ad: 7-A16,Caishen Commercial Plaza,Hankou Railway Station,Wuhan, Hubei, China
Web: www.hkxytech.com