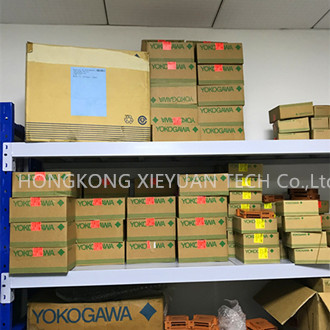 BASIC INFO
IN STOCK Yokogawa DCS Keyboard AIP827
GENERAL
This GS covers the hardware specifications USB Operation Keyboard for Human Interface Station.
HARDWARE SPECIFICATIONS
Type: Dust- and drip-proof flat keyboard
Cable Connection: USB port
Interface Connector: USB A type
External Dimensions:440 mm (W) x 284 (D) x 52 mm (H) (73mm (H) if the height of feet are included)
Power Supply:100-120 V AC, 50/60 Hz, 220-240 V AC, 50/60 Hz
Power Consumption: 100-120 V AC: 20 VA, 220-240 V AC: 20 VA
Weight: 2.5 kg (Keyboard and AC Adaptor) Paint Color: Frosty White (Munsell No. 2.5Y8.4/1.2)
ENVIRONMENT
Temperature 5 to 40 °C (Operating) -20 to 60 °C (in storage)
Humidity (Non-condensing) 20 to 80%RH
REGULATORY COMPLIANCE
For the detailed information of following standards, see "System Overview" (GS 33M01A10-40E).
Safety Standards
[CSA] (for 100-120 V AC power supply)
[CE Mark] (for 100-120 V AC and 220-240 V AC power supply)
EMC Conformity Standards
[CE Mark] (for 100-120 V AC and 220-240 V AC power supply)
[C-Tick Mark] (for 220-240 V AC power supply)
Yokogawa DCS Keyboard AIP827
100% NEW ORIGINAL .One Year Warranty
AIP827-1
AIP827-2
AIP830-001
AIP830-011
AIP830-101
AIP830-111
AAI135-S00/13A00
AAI835-S00/B3A00
AAI143-S00
AAI543-S00
AAI835-H00
AAI141-H00/CCC01
AAI135-H00/K4A00
AAI841-H00/CCC01
AAI841-S00\A4D00
AAI835-H00/K4A00
ADV 151-P10/D5A00
ADV151-P00/D5A00
ADV 551-P10/D5A00
ADV151-P00
ADV551-P00
ADV551-P00/CCC01
ADV151-P00/CCC01
AAR181-S03/R8S00
AAT141-S03/T4S00
AAI141-S00/A4S00
AAI143-H03/A4S00
AAI143-S00/A4S00
AAI143-S00/A4D00
AAI543-S00/A4D00
AAI543-S03/A4S00
AAI543-S00/A4S00
ADV151-P03/D5A00
ADV551-P03/D5A00
ADV551-P00/D5A00
SAKB331-M005
SAI143-S03
SAI143-S33
SAI143-H03
SAI143-H33
SAI533-H03
SAI533-H33
SAV144-S03
SAV144-S33
SDV144-S13
SDV144-S33
SDV521-S33
SDV531-S13
SDV531-S23
SDV531-S33
SDV531-L23
SDV531-L33
SDV541-S23
SDV541-S33
AAB841-S03
AAT145-S03
AAP135-S00\13S00
AAL143-S00
AAR145-S00
ADV151-P00/D5A00
AAR181-S00 S2
ADV151-P00 S2
ADV551-P00 S2
SPW481-13
SPW482-13
SPW484-13
PW444-11
PW481-10
PW502
PW482-10-S2

SCP401-11
SCP451-11
CP451-10
CP333D
CP345
PW441-10
PW481-10
PW444-11
PW302
Pw702
Pw601
Pw602
PW604
S9400UK
S9880UK
S9129FA
S9528VK
S9325UK
VI701
VI702
VF702
VI451-11
VC401-11
A1329EF
A1330EF
CP451-10
CP401
EC401-10
SB401-10
SSB401-13
EB401-10
ATP502
AIP503
AIP502
AIP602
AIP504-13
AIP261
AIP827
ALP111-S00
ALR121-S00
ALE111-S00
ALR111-S01
ALR121-S01
AEA3D
SEA4D-01
SEA4D-11
SED2D-11
SED2D-01
SED4D-01
SED4D-11
AET4D-00
ARM55W
ARM55C
AFM20D
ARM55x
ARS15B
ARS15M-1
SCB100-S0
SCB110-S0
K9142TN
K9142TH
AFS40D-H4233
AFV10S-S31201
ANB10S-320/CU1T/NDEL
ANB10D-420/CU2N/NDEL
ANB10D-420/CU2T/NDEL
ANR11D-420/NDEL
SNT10D
SNT401-13
SNT411-13
SNT501-13
SNT511-13
SEC401-11
ANR10S
ANR10D
SSC10S-S2121
SSC10D-S2111
SSC50C
SSC50D
ABC11D
ALE111-10
A1080RZ
ARM15A
ARM55D
YCB118
YCB148
YCB149
YCB146
YCB117
YCB148
S9165VM
AKB331-M005
KS1-05
A1120AJ
CFS1100
CHS5100
CHS5400
CHSKM02
CHS2100
CHS2200
CHS5200
CFS9153
T9070CB

-----------------------------------
Lily
HONGKONG XIEYUAN TECH CO., LIMITED
|T: 86-027-85581877 |F: 86-027-85309780 |Mail:lily@whxyauto.com |
Ad: 7-A16,Caishen Commercial Plaza,Hankou Railway Station,Wuhan, Hubei, China
Web: www.hkxytech.com