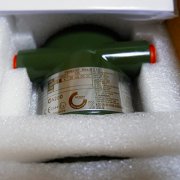 BASIC INFO
YOKOGAWA Temperature Transmitters yta series transmitter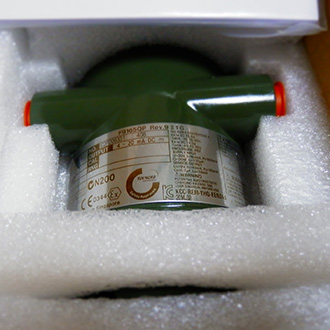 Quick Details
Brand Name: YOKOGAWA
Place of Origin: Japan
Model Number: YTA110/YTA310/YTA320
Usage: Industrial
Theory: Temperature Transmitter
Packaging & Delivery
Packaging Details in carton or according to custom's service
Delivery Time 3-4weeks
Specifications
Temperature Transmitters YTA110
Outstanding performance
Microprocessor-based sensing technology ensures high reliability
Digital communication
The BRAIN and HART communication protocols are available.
The instrument configuration can be changed by the user with a BT200 terminal or HART communicator.
The YTA320 temperature transmitter also supports FOUNDATION fieldbus communication protocol.
Self-diagnostics function
Continuous self-diagnostics capability ensures long-term performance and lower cost of ownership.
LCD display with bargraph
The LCD display simultaneously displays a digital readout and a bargraph.
Dual universal inputs (Model YTA320)
The YTA320 can accept two thermocouple, RTD, ohm, or DC milivolt inputs. Differential or average temperature transmitter measurement can be selected. A sensor backup function automatically switches-over from the primary sensor to a backup if the sensor fails.
Ordering sample:
YTA110-DA2DB
YTA110-DA2DN
YTA110-DA2DD
YTA110-DA2NB
YTA110-DA2ND
YTA110-DA2NN
YTA110-DA4DB
YTA110-EA2DB
YTA110-EA2DN
YTA110-EA4DN
YTA310-DA2DB
YTA310-DA2DN
YTA310-EA2DB
YTA310-EA2DN
YTA310-DA2NB
YTA310-DA2NN
YTA310-DA4DB
YTA310-EA4DN
YTA320-DA2DB
YTA320-DA2DN
YTA320-EA2DB
YTA320-EA2DN
YTA320-DA2NB
YTA320-DA2NN
YTA320-DA4DB
YTA320-EA4DN
YTA320-FA2DN
YAT320-FA2DB
YTA320-FA2DD
YTA320-FA4DB
YTA320-FA4DD
YTA320-FA4DN
YTA320-FA2NN
YAT320-FA2NB
YTA320-FA2ND
YTA320-FA4NB
YTA320-FA4ND
YTA320-FA4NN
YTA610-JA1A4DD/KU2/A/X2
YTA710 - JA1A4DD / KU2
YTA70-J /KS2
YTA70-E/KS2
YTA710-FA2A4ND/KU25/X2
YTA110-EA2DB/FF1
YTA80/KS2
YTA110-EA4DB /KU2
YTA110-EA2DB/FU1/D2
Why choose us?
1. 100% original yokogawa product, 100% quality assurance.
If you find a fake yokogawa. Please contact us without hesitation! We afford the shipment cost! We send you a new product asking zero cent!
2. Varied payment methods.We adopt L/C, D/A, D/P, T/T, and other methods.
3.all the goods we promise at least 1 year warranty!