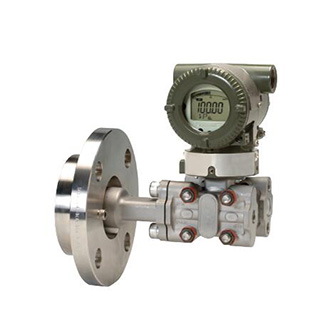 BASIC INFO
Yokogawa EJA210E Flange Mounted Differential Pressure Transmitter

100% Japan orgin ,high quality with good price
Product Details
Brand Name:Yokgawa
Product Name:Differential Pressure Transmitter
Place of Origin:Japan
PERFORMANCE SPECIFICATIONS
Zero-based calibrated span, linear output, wetted
parts material code S and silicone oil, unless
otherwise mentioned.
For Fieldbus and PROFIBUS PA communication
types, use calibrated range instead of span in the
following specifications.
Sell yokogawa EJA210E Differential Pressure Transmitter
The EJA-E series of transmitters is Yokogawa's most recent evolution of the DPharp family of pressure transmitters. Released in 2012, it combines the ruggedness and success of the work-horse EJA-A series with the performance of the thoroughbred EJX-A series to deliver the type of product you have come to expect from Yokogawa.
The EJA210E is our standard traditional-mount differential pressure transmitter in this series.
Packaging & Delivery
Packaging details:in carton or according to custom's service
NEW FACTORY SEAL /ORIGINAL PACKING
Delivery Time:8-10 Weeks
Expert Customer Service. Good price of Yokogawa goods!Buy yokogawa soon!Sell eja210e!

Ordering code:

EJA115E-JMS4J-912DN
EJA510E-DAS4N-09DE
EJA510E-EAS4N-09DE
EJA510E-DBS4N-09DE
EJA510E-EBS4N-09DE
EJA510E-DCS4N-09DE
EJA510E-ECS4N-09DE
EJA510E-DDS4N-09DE
EJA510E-EDS4N-09DE
EJA110E-DLS4A-97D
EJA110E-DLH4A-97D
EJA110E- ELS4A-97D
EJA110E- ELH4A-97D
EJA110E-DMS4A-97D
EJA110E-DMH4A-97D
EJA110E-EMS4A-97D
EJA110E-EMH4A-97D
EJA110E-DHS4A-97D
EJA110E-DHH4A-97D
EJA120E-DES5A-92NN
EJA130E-GMS4A-92DN
Why choose us?
1. 100% original yokogawa product, 100% quality assurance.
If you find a fake yokogawa. Please contact us without hesitation! We afford the shipment cost! We send you a new product asking zero cent!
2. Varied payment methods.We adopt L/C, D/A, D/P, T/T, and other methods.
3.all the goods we promise at least 1 year warranty!