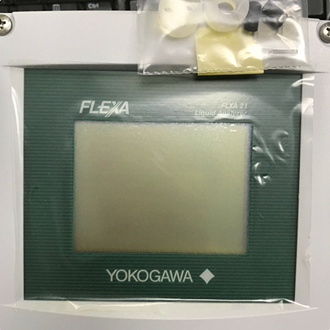 BASIC INFO
Yokogawa FLXA21-D-P-D-EA-C5-NN-A-N-LA-N-NN/U 2-Wire Analyzer
What is Fieldbus
Fieldbus Foundation defines "Fieldbus is a digital, two-way, multi-drop communication link among intelligent measurement and control devices." It is one of several local area networks dedicated for industrial automation. The Internet is having a major impact on information flows. Yesterday's hierarchical systems the field signals used in process instrumentation have been standardized so that control systems and field devices from a variety of suppliers can be interconnected using standard 4 to 20 mA analog signals. A "standardized" digital communication for industrial automation is changing the production system.
The FOUNDATION™ fieldbus standard developed by the Fieldbus Foundation™ constitutes the next level of standardization and it is designed to meet modern needs. In addition to having interconnectivity equivalent to that available using 4 to 20 mA analog signals in a conventional field network, FOUNDATION™ fieldbus allows multiple devices to be connected to a single FOUNDATION™ fieldbus, permits the interactive communication of various types of information, and enables the distribution in the field of intelligent functions including self-diagnostics and control functionality.
When FOUNDATION™ fieldbus was first proposed, more attention was given to its ability to convey multiple field signals over a single cable and the benefit this would have in reducing wiring costs. But now the focus is on its ability to transmit various types of information in addition to field signals and to distribute intelligence to distributed field devices. These features enable remote monitoring, real-time self-diagnostics, and proactive maintenance of field devices, as well as plant resource management using field communication. This will enable the costs of operating instrumentation systems to be greatly reduced.
Features:
Universal conductivity/resistivity, software switchable
On-line sensor checking
Event logbook in software
Matrix temperature compensation for pure water applications
Password protection for all levels of software
Intrinsically safe version and non-incendive versions
Pharmaceutical pure water monitoring (USP23)
Autoranging from 0.01 µSxC.C to 200mSxC.C.
HART, Foundation Fieldbus, or Profibus Communications options
Extremely wide measuring range (> 6 decades) while maintaining a high resolution and accuracy using only one sensor type.
Free programmable setting of the output range, including a 21-step table output to linearize the output function e.g. to % by weight.
Programmable % by weight display indication.
Can be password protected
Product selection:
Model Code
FLXA21-D-P-D-A*-C1-NN-F-N-LA-N-NN
FLXA21-D-P-D-C*-C1-NN-F-N-LA-N-NN
Area Classification
General Purpose

Class I Div II (without the use of IS Barrier)
Class I Div I (with the use of IS Barrier)

Measurement Type
Contacting Conductivity, Resistivity
Enclosure Material
Plastic (Polycarbonate)
Model & Suffix Codes
-----------------------------------
Lily
HONGKONG XIEYUAN TECH CO., LIMITED
|T: 86-027-85581877 |F: 86-027-85309780 |Mail:lily@whxyauto.com |
Ad: 7-A16,Caishen Commercial Plaza,Hankou Railway Station,Wuhan, Hubei, China
Web: www.hkxytech.com