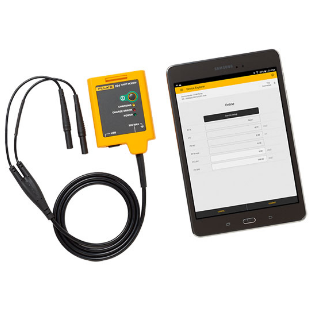 BASIC INFO
Fluke 154 HART Calibration Assistant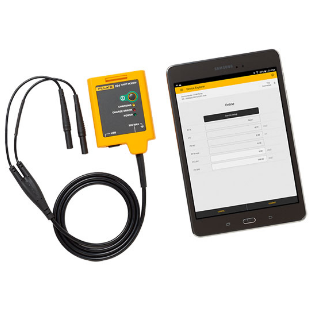 The Fluke 154 is a standalone tablet based HART® communication tool. Combine with a Fluke 750 or 720 Series for a complete HART calibration and configuration solution.
HART Communication Assistant

Includes:
Tablet
Tablet charger and USB
Micro-cable
Fluke HART App. (installed)
HART modem
USB mini-cable
Proof of purchase for product activation
Hook test clips
Alligator clips
Magnetic hanging strap
Case
Manual installed on tablet
Three-year warranty
"HART Calibration assistance at your fingertips"
Combine with a Fluke calibrator for a total HART calibration solution.
The Fluke 154 is a standalone tablet based HART® communication tool. The tablet configured with the "FlukeHART" mobile app utilizes a wireless HART modem that connects directly to the HART transmitter being tested or configured. When you combine your Fluke 154 Communicator with a Fluke 750 Series Documenting Process Calibrator, or a 720 Series Multifunction Process Calibrator you have a complete HART calibration and configuration solution.
The 154 puts HART device configuration at your fingertips. An Android™ based tablet user interface makes HART configuration easy. The external wireless modem allows you to connect the modem to the transmitter being tested so you can communicate to the device remotely. HART transmitters can often be found in confined spaces that are difficult to access, or are out of reach. The Fluke 154 helps reduce the need to stand right next to the device being tested or configured so you can work from a safer, more convenient location.
Multiple language support: Select language from the Android operating system. Hart communication commands are limited to English per the HART device descriptions.
Wireless HART Modem: Includes configurable connection cable that accepts either the hook clips for connecting to wires or the extended tooth alligator clips designed to connect to transmitter connection screw heads. Rechargeable lithium-ion battery lasts easily for several days of HART device configuration and testing activities. Rugged enclosure and test lead set designed for process environments.
Store device configurations: Store HART device configurations in ASCII or PDF file configurations.
HART support: Complete access to all features of the HART device's DD including methods. Meets HART physical layer specification: HCF_SPEC-54.
DD updates: Download free DD updates from Fluke.com for 3-years. Updates available when DD updates released from the HART FieldComm group (approximately four times a year).
Hard side case: Protects and stores tablet, modem, test leads and connection cable in a lightweight durable tote that is easy to carry.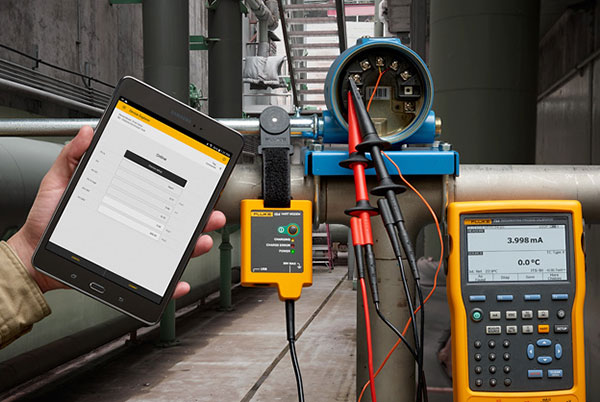 Fluke Multifunction Calibration Tools
| | |
| --- | --- |
| Model | Description |
| Fluke 154 | HART Calibration Assistant |
| Fluke 754 | Documenting Process Calibrator-HART |
| Fluke 726 | Precision Multifunction Process Calibrator |
| Fluke 750P | Pressure Modules |
| Fluke 154 | HART Calibration Assistant |
| Fluke 753 | Documenting Process Calibrator |
| Fluke 725 | Multifunction Process Calibrator |
| Fluke 725Ex | Intrinsically Safe Multifunction Process Calibrator |
Contact us
Tel:+86 027-85880977
Email: vicky@hkxytech.com