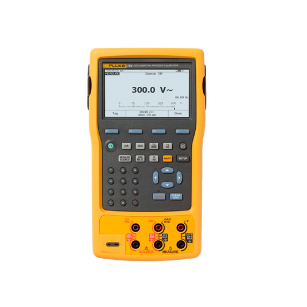 BASIC INFO
Fluke 754 Documenting Process Calibrator-HART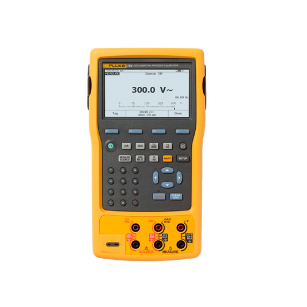 Combining HART communication in a documenting process calibrator, the 754 is the ideal tool for calibrating and troubleshooting HART instrumentation.
Includes:
BC7240 battery charger
Li-on BP7240 battery pack
DPCTrack 2™ Sample Software
Instruction manual
NIST-traceable calibration report and data
Three sets of TP220 test probes with three sets of "extended tooth" alligator clips
Two sets AC280 hook clips
C799 Soft Field Case
USB communication cable, Fluke 754HHC HART communications cable
You're going to love what we've done with your calibrator.
The 754 is everything you needed and wished for in the 744 and more! HART communication capability is combined to deliver an integrated communicating calibrator. This rugged, reliable tool is ideal for calibrating, maintaining, and troubleshooting HART and other instrumentation.
The 754 does the work of several tools - sourcing, simulating and measuring pressure, temperature, and electrical signals in one rugged, hand-held device. You'll fall in love with the new improved graphical screen, Li-Ion battery for longer life, USB port and new accessories to complete the package.
For documentation, the 754 automates calibration procedures and captures your data. And, of course, it helps you meet rigorous standards like ISO 9000, FDA, EPA and OSHA regulations.
HART Capabilities
The 754 is designed to take on nearly all the day-to-day tasks you now perform with a separate communicator. In fact, it offers most of the communication capabilities of a HART communicator.
To create a seamless/paperless calibration management system consider adding Fluke DPCTrack2 Calibration Management software for use with your Fluke 753 and 754 or even legacy Fluke 743 and 744 calibrators.
The Fluke 754 Documenting Process Calibrator-HART: Work smarter. Work faster.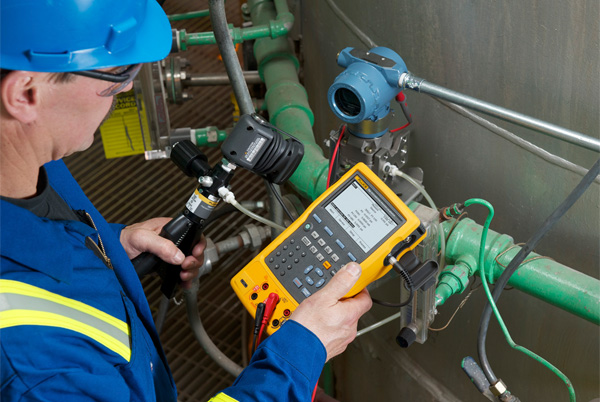 mA Loop calibration and test tools
| | |
| --- | --- |
| Model | Description |
| Fluke 754 | Documenting Process Calibrator-HART |
| Fluke 753 | Documenting Process Calibrator |
| Fluke 726 | Precision Multifunction Process Calibrator |
| Fluke 725 | Multifunction Process Calibrator |
| Fluke 725Ex | Intrinsically Safe Multifunction Process Calibrator |
| Fluke 789 | ProcessMeter |
| Fluke 719 | Pressure Calibrator |
| Fluke 709 | Precision Loop Calibrator |
| Fluke 709H | Precision Loop Calibrator with HART Communications / Diagnostics |
| Fluke 707 | Loop Calibrator with Quick Click Knob |
| Fluke 707Ex | Intrinsically Safe Loop Calibrator » |
| Fluke 715 | Volt/mA Calibrator » |
| Fluke 705 | Loop Calibrator » |
| Fluke 771 | Milliamp Process Clamp Meter » |
| Fluke 772 | Milliamp Clamp Meter » |
| Fluke 787 | ProcessMeterTM » |
| Fluke 773 | Milliamp Process Clamp Meter » |
Contact us
Tel:+86 027-85880977
Email: vicky@hkxytech.com