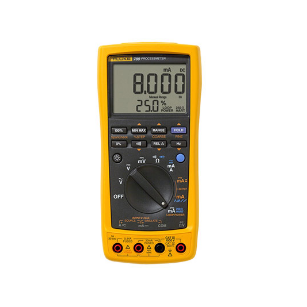 BASIC INFO
Fluke 789 ProcessMeter™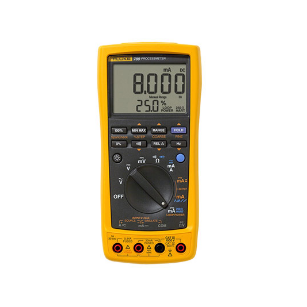 Fluke 789 loop calibration multimeter has a 24-Volt loop supply reducing the need for taking a separate power supply when doing offline transmitter testing.

Includes:
AC175 Alligator Clips
Four (4) AA 1.5 V alkaline batteries (installed)
TL71 safety-designed test lead set
Now compatible with Fluke Connect™ App
The Fluke 789 ProcessMeter is the ultimate troubleshooting tool for electricians and instrumentation professionals, combining the functionality of a loop calibrator with the power of a digital multimeter. By equipping the 789 with a temperature measurement module and the wireless data logging capabilities of Fluke Connect™ with ShareLive™ video call (sold separately), process technicians can now do a lot more while carrying a lot less. And with its built-in, selectable 250 ohm HART® resistor, it eliminates the need to carry a separate resistor with you.
Fluke Connect is not available in all countries.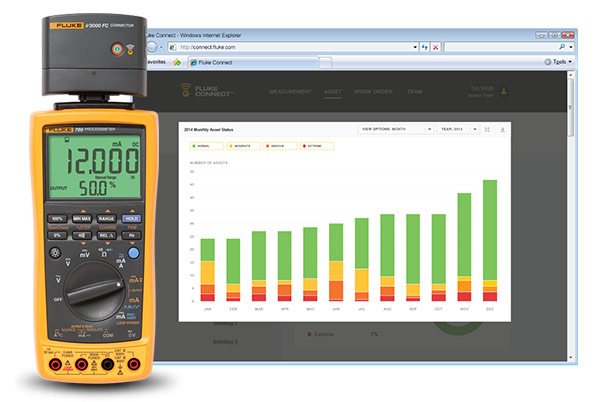 mA Loop calibration and test tools
| | |
| --- | --- |
| Model | Description |
| Fluke 754 | Documenting Process Calibrator-HART |
| Fluke 753 | Documenting Process Calibrator |
| Fluke 726 | Precision Multifunction Process Calibrator |
| Fluke 725 | Multifunction Process Calibrator |
| Fluke 725Ex | Intrinsically Safe Multifunction Process Calibrator |
| Fluke 789 | ProcessMeter |
| Fluke 719 | Pressure Calibrator |
| Fluke 709 | Precision Loop Calibrator |
| Fluke 709H | Precision Loop Calibrator with HART Communications / Diagnostics |
| Fluke 707 | Loop Calibrator with Quick Click Knob |
| Fluke 707Ex | Intrinsically Safe Loop Calibrator » |
| Fluke 715 | Volt/mA Calibrator » |
| Fluke 705 | Loop Calibrator » |
| Fluke 771 | Milliamp Process Clamp Meter » |
| Fluke 772 | Milliamp Clamp Meter » |
| Fluke 787 | ProcessMeterTM » |
| Fluke 773 | Milliamp Process Clamp Meter » |
Contact us
Tel:+86 027-85880977
Email: vicky@hkxytech.com