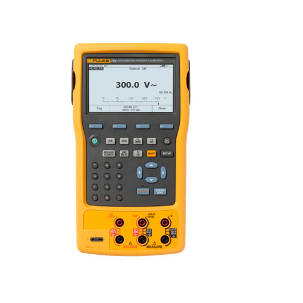 BASIC INFO
Fluke 754 Documenting Process Calibrator-HART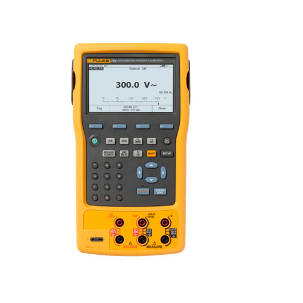 Combining HART communication in a documenting process calibrator, the 754 is the ideal tool for calibrating and troubleshooting HART instrumentation.
Includes:
BC7240 battery charger
Li-on BP7240 battery pack
DPCTrack 2™ Sample Software
Instruction manual
NIST-traceable calibration report and data
Three sets of TP220 test probes with three sets of "extended tooth" alligator clips
Two sets AC280 hook clips
C799 Soft Field Case
USB communication cable, Fluke 754HHC HART communications cable
You're going to love what we've done with your calibrator.
The 754 is everything you needed and wished for in the 744 and more! HART communication capability is combined to deliver an integrated communicating calibrator. This rugged, reliable tool is ideal for calibrating, maintaining, and troubleshooting HART and other instrumentation.
The 754 does the work of several tools - sourcing, simulating and measuring pressure, temperature, and electrical signals in one rugged, hand-held device. You'll fall in love with the new improved graphical screen, Li-Ion battery for longer life, USB port and new accessories to complete the package.
For documentation, the 754 automates calibration procedures and captures your data. And, of course, it helps you meet rigorous standards like ISO 9000, FDA, EPA and OSHA regulations.
HART Capabilities
The 754 is designed to take on nearly all the day-to-day tasks you now perform with a separate communicator. In fact, it offers most of the communication capabilities of a HART communicator.
To create a seamless/paperless calibration management system consider adding Fluke DPCTrack2 Calibration Management software for use with your Fluke 753 and 754 or even legacy Fluke 743 and 744 calibrators.
The Fluke 754 Documenting Process Calibrator-HART: Work smarter. Work faster.
1Sensor Trim not supported
The 754 supports the commands contained in HART protocol Version 5.7. With 2 MB of memory, the 754 supports a substantial set of HART instructions:
Universal commands provide functions that are implemented in all field devices, for example, read manufacturer and device type, read primary variable (PV), or read current output and percent of span.
Common practice commands provide functions that are common to many but not all field devices, for example read multiple variables, set damping time, or perform loop test.
Device-specific commands provide functions that are unique to a particular field device, for example sensor trim.
HART Operating Modes Supported
Point to Point operation , the most commonly used mode, connects the 754 to a single HART device in a 4-20 mA loop.
In Multi-Drop mode , several HART instruments can be bussed together. The 754 searches for each, identifies addresses in use, and allows you to select the instrument for calibration and related operations.
In Burst Mode, the HART instrument transmits bursts of data without waiting to be interrogated by a master unit. The 754 can take transmitters out of burst mode during test or calibration, then later restore them to burst mode.
Pressure Modules
Covers virtually any pressure application including gauge, differential, dual (compound), absolute, and vacuum.
Display pressure readings in any of 10 different pressure units you specify in the calibrator setup.
Rugged urethane molded cases protect the modules from rough handling and harsh conditions.
Features internal temperature compensation from 0° to 50°C for full accuracy performance.
Includes NIST-traceable calibration certificate.
Modules can be calibrated locally, helping to control costs.
A family of 29 optional pressure modules provides pressure calibration and measurement capabilities. Twenty-eight modules are available, with basic accuracy specs to 0.05%. Ranges start at 0 – 1 inH20 (0 – .25kPa) and go to 0 – 10,000 psi (0 – 70,000 kPa). Additional information about pressure modules is available on the Pressure Modules Home Page.
Automated Procedures
Allow you to quickly set up powerful, automated calibration procedures for linear transmitters, DP flow transmitters, and one- and two-point limit switches. Simply select the appropriate measure and/or source functions and fill out the procedure template. The 750 Series does the rest. It quickly performs the test, calculates the errors, and displays the final results, highlighting out of tolerance points.
Custom Units
Enable you to map one unit to another, such as mV to °C or °F. Allows you to use the Fluke 750 Series with millivolt output accessories such as the Fluke 80T-IR Temperature Probe, and to document tests using non-supported units such as parts per million or revolutions per minute.
User-entered Values
Enables technicians to record calibration results that were sourced and/or measured by other devices such as panel meters or readout-only devices.
Limit Switch Calibration
Procedures perform fast, automated calibration of one and two-point limit switches for voltage, current, temperature, and pressure.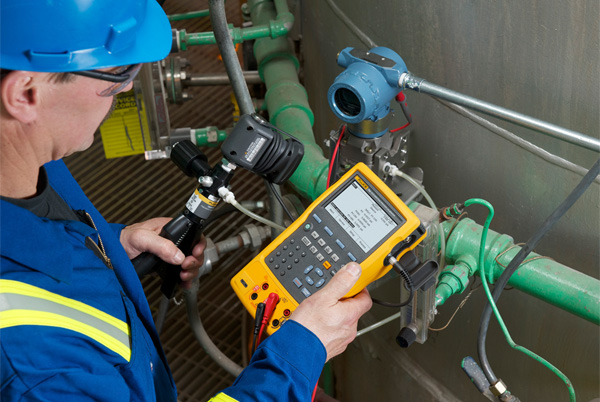 Fluke Multifunction Calibration Tools
| | |
| --- | --- |
| Model | Description |
| Fluke 154 | HART Calibration Assistant |
| Fluke 754 | Documenting Process Calibrator-HART |
| Fluke 726 | Precision Multifunction Process Calibrator |
| Fluke 750P | Pressure Modules |
| Fluke 154 | HART Calibration Assistant |
| Fluke 753 | Documenting Process Calibrator |
| Fluke 725 | Multifunction Process Calibrator |
| Fluke 725Ex | Intrinsically Safe Multifunction Process Calibrator |
Contact us
Tel:+86 027-85880977
Email: vicky@hkxytech.com