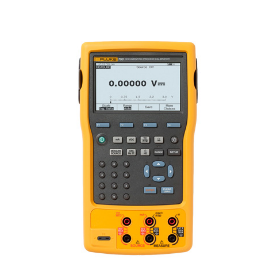 BASIC INFO
Fluke 753 Documenting Process Calibrator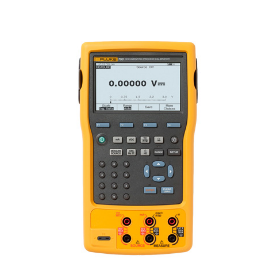 The 753 does the work of several tools – sourcing, simulating and measuring pressure, temperature, and electrical signals in one rugged, hand-held calibration tool. For documentation, the 753 automates calibration procedures and captures your data.
Includes:
BC7240 battery charger
Li-on BP7240 battery pack
DPCTrack 2™ Sample Software
Instruction manual
NIST-traceable calibration report and data
Three sets of TP220 test probes with three sets of "extended tooth" alligator clips
Two sets AC280 hook clips
C799 Soft Field Case
USB communication cable
Automated Procedures
Allow you to quickly set up powerful, automated calibration procedures for linear transmitters, DP flow transmitters, and one- and two-point limit switches. Simply select the appropriate measure and/or source functions and fill out the procedure template. The 750 Series does the rest. It quickly performs the test, calculates the errors, and displays the final results, highlighting out of tolerance points.
Custom Units
Enable you to map one unit to another, such as mV to ºC or ºF. Allows you to use the Fluke 750 Series with millivolt output accessories such as the Fluke 80T-IR Temperature Probe, and to document tests using non-supported units such as parts per million or revolutions per minute.
User-entered Values
Enables technicians to record calibration results that were sourced and/or measured by other devices such as panel meters or readout-only devices.
Limit Switch Calibration
Procedures perform fast, automated calibration of one and two-point limit switches for voltage, current, temperature, and pressure.
Differential Pressure Flow Instrument Calibration
Routines use a square root function to directly calibrate DP flow instruments.
Truly hand-held
Small enough to fit easily into a tool bag and to use in tight spaces. Runs an entire shift on a rechargeable Li-ion battery pack.
Rugged and reliable
Count on Fluke's rugged design to deliver top accuracy and reliability in harsh environments. Overmolded urethane case stands up to rough handling in industrial environments.
Bright white display
Lets you read your results in any kind of light. Backlight has three (3) settings.
Soft keys
Provide one-touch access to enhanced functions such as task lists, automated procedures, scaling, min/max, stepping and ramping, and review memory.
Three operating modes
Measure, Source, or simultaneous Measure/Source, - enable technicians to troubleshoot, calibrate, or maintain instrumentation with just one tool.
Multi-lingual interface
Displays instructions in English, French, German, Spanish, and Italian.
Built-in algebraic calculator
With four functions-plus square root-stores, recalls, and performs calculations required for setting up instruments or evaluating data in the field. Use it to set the source function to a calculated value. There's no need to carry a pencil and paper or a separate calculator.
Programmable measurement delay
Inside automated procedures permits calibrating instruments that respond slowly.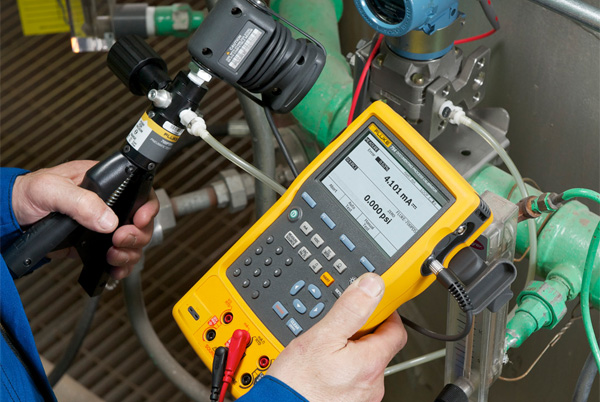 mA Loop calibration and test tools
| | |
| --- | --- |
| Model | Description |
| Fluke 754 | Documenting Process Calibrator-HART |
| Fluke 753 | Documenting Process Calibrator |
| Fluke 726 | Precision Multifunction Process Calibrator |
| Fluke 725 | Multifunction Process Calibrator |
| Fluke 725Ex | Intrinsically Safe Multifunction Process Calibrator |
| Fluke 789 | ProcessMeter |
| Fluke 719 | Pressure Calibrator |
| Fluke 709 | Precision Loop Calibrator |
| Fluke 709H | Precision Loop Calibrator with HART Communications / Diagnostics |
| Fluke 707 | Loop Calibrator with Quick Click Knob |
| Fluke 707Ex | Intrinsically Safe Loop Calibrator » |
| Fluke 715 | Volt/mA Calibrator » |
| Fluke 705 | Loop Calibrator » |
| Fluke 771 | Milliamp Process Clamp Meter » |
| Fluke 772 | Milliamp Clamp Meter » |
| Fluke 787 | ProcessMeterTM » |
| Fluke 773 | Milliamp Process Clamp Meter » |
Contact us
Tel:+86 027-85880977
Email: vicky@hkxytech.com