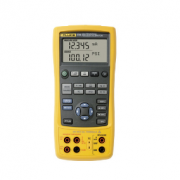 BASIC INFO
Fluke 725 Multifunction Process Calibrator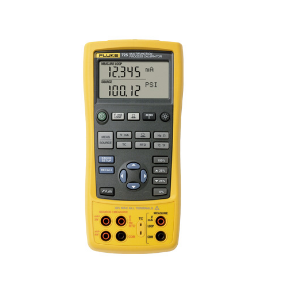 Fluke multifunction calibration tools designed to calibrate almost anything. These calibration tools source and measure almost all process parameters.
Includes:
One set of AC72 alligator clips
One set of stackable test leads
One set of TL 75 testleads
User manuals
NIST- traceable calibration report and data
Take along the Fluke 725 Multifunction Process Calibrator, and you're equipped to test and calibrate almost any process parameter. Measure and source mA, volts, temperature (RTDs and thermocouples), frequency, ohms, and pressure, using optional pressure modules.
From the moment you pick it up, the Fluke 725 is ready to perform. Its simple controls, without menus, make operation easy.
Want more precision, pulse sourcing, totalizing and more? Consider the Fluke 726 Precision Multifunction Calibrator.
Need an intrinsically safe rating in your calibrator? Consider the Fluke 725Ex Intrinsically Safe Multifunction Process Calibrator.
Want documenting and HART communication built into your calibrator? Consider the Fluke 754 Documenting Process Calibrator with HART.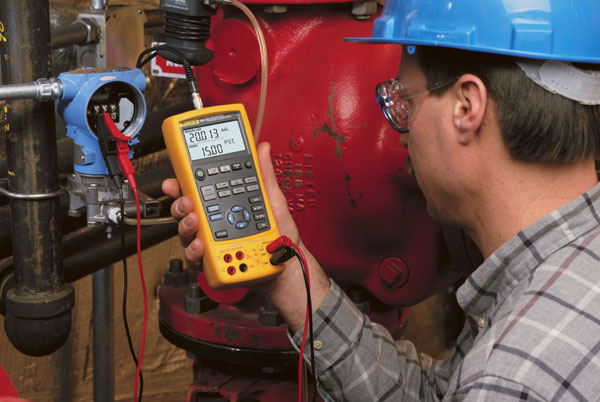 Fluke Multifunction Calibration Tools
| | |
| --- | --- |
| Model | Description |
| Fluke 154 | HART Calibration Assistant |
| Fluke 754 | Documenting Process Calibrator-HART |
| Fluke 726 | Precision Multifunction Process Calibrator |
| Fluke 750P | Pressure Modules |
| Fluke 154 | HART Calibration Assistant |
| Fluke 753 | Documenting Process Calibrator |
| Fluke 725 | Multifunction Process Calibrator |
| Fluke 725Ex | Intrinsically Safe Multifunction Process Calibrator |
Contact us
Tel:+86 027-85880977
Email:
vicky@hkxytech.com